Our Story
Gross Shuman P.C. has been part of the Western New York legal community for more than 60 years.
The firm was founded in 1959 by Gordon R. Gross and Paul Gonson. Irving M. Shuman joined the firm in 1960.
For many years, the firm, then known as Gross, Shuman, Brizdle & Gilfillan P.C., was led by Peter S. Gilfillan.
Gordon, Irv, and Peter shared a vision of providing dedicated, client-centric legal representation at the highest level. It was that approach to putting clients first and viewing the work we do with our clients as long-term partnerships that allowed the firm to flourish in the competitive legal landscape of Buffalo.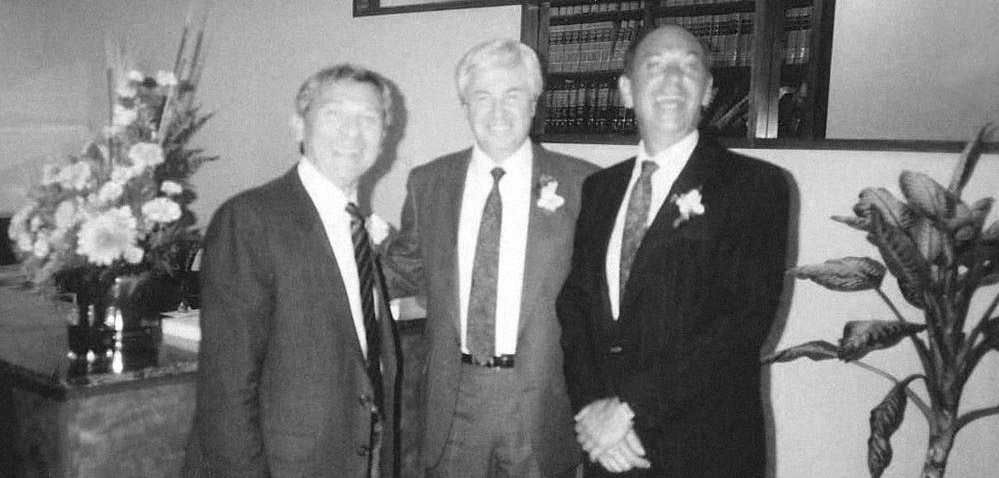 Irving M. Shuman, Peter S. Gilfillan and Gordon R. Gross
Today we have grown and evolved with the changing times and the needs of our clients, but we have never strayed from the core principles that our founders built the firm upon: we treat our clients as if they were our own family; we include them in the critical decision surrounding their matter, so they feel empowered and part of the process; and we believe in giving each client great value and the best possible legal guidance for their hard earned money.
Portraits of Gordon, Irv and Peter hang in the lobby of our main office in downtown Buffalo's central business district, not just as a tribute to our founders, but as a reminder to every attorney and staff member that comes to work each day to practice the type of client-centered, high quality law that they built their practices, their reputations and our firm upon.