Featured News - Current News - Archived News - News Categories
Gross Shuman Welcomes Shannon Spyres and Steven Arias to the Firm
by Matt Chandler
Tue, Sep 5th 2023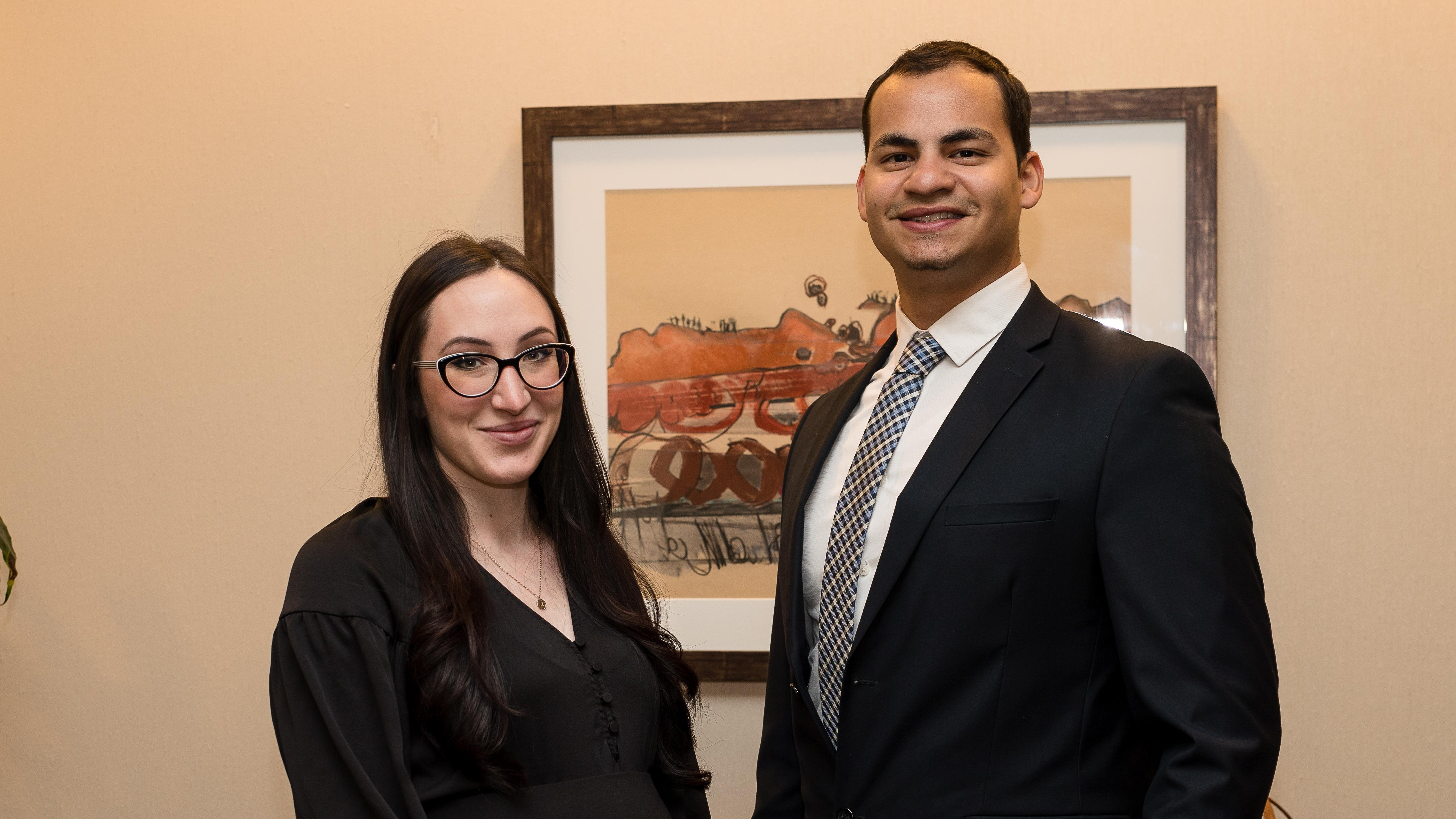 Gross Shuman P.C. law clerks Shannon Spyres and Steven Arias have accepted offers to join our firm as associate attorneys (pending admission).
Shannon works closely with the attorneys in our business and corporate law and litigation practice groups.
Prior to joining Gross Shuman, Shannon gained valuable legal experience as an intern with the Center for Elder Law and Justice.
She is a graduate of the University at Buffalo School of Law, and also earned her undergraduate degree from the University at Buffalo.
Prior to joining Gross Shuman, Steven gained valuable experience as a law clerk, most recently with the Buffalo Bills, and previously, with the New York State Office of the Attorney General.
While at the University at Buffalo School of Law, Steven served as the President of the Intellectual Property Law Society as well as the Director of Sponsorship and Partnerships for the UB Law and Business Association.
At Gross Shuman he works as a member of the firm's business and corporate law practice group.
"Both Shannon and Steven excelled in their roles as law clerks with our firm," Gross Shuman Managing Attorney David H. Elibol said. "We were thrilled when they accepted our offer to join the firm as associates, and I look forward to watching them build their respective legal careers."