Featured News - Current News - Archived News - News Categories
Gross Shuman Mourns the Passing of Robert J. Feldman
by Matt Chandler
Thu, Sep 22nd 2022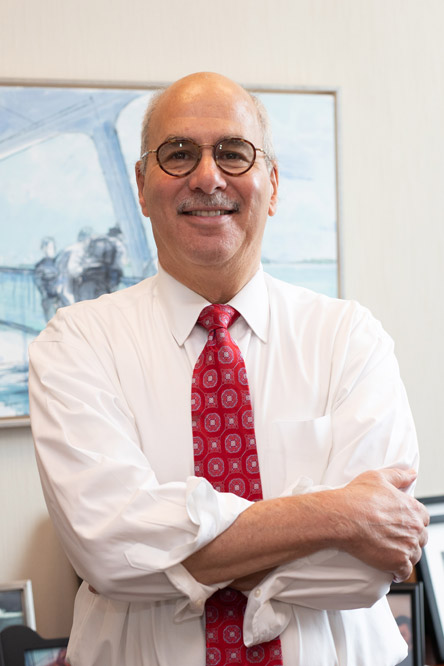 Gross Shuman suffered a heartbreaking loss on Sunday, September 18, with the passing of longtime attorney Robert J. Feldman.
After graduating from the University at Buffalo Law School, magna cum laude, Bob began his legal career at Gross Shuman in 1977. For more than 45 years he came to the office every day and worked tirelessly on behalf of his clients. Bob had a passion for the law, and he focused that passion, and his considerable legal acumen, on building a sizable practice centered in the areas of corporate and business bankruptcy law, commercial litigation and education law.
A fair amount of Bob's bankruptcy work came to him as referrals from other attorneys. That work came because they knew Bob was a man of great integrity who would take care of their clients and work relentlessly to secure the best possible outcome in their legal matter.
Bob's work earned him numerous awards throughout his distinguished legal career, including most recently being named 2022 "Attorney of the Year" by Best Lawyers in America for his Bankruptcy and Creditor Debtor Rights, Insolvency and Reorganization practice.
Bob was also incredibly generous with his time and talents. He was a pro bono volunteer, who assisted those in need, free of charge. When asked about why he chose to be a volunteer attorney, Bob once said:
It's nice to just do something to help individuals that really need it. I feel it rewards me as much as it does my clients.
Though he was a gifted attorney, the law was only one part of Bob's life. He was also a dedicated family man who loved nothing more than spending time with his grandchildren. He was also a longtime passionate supporter of the Buffalo Bills.
At Gross Shuman, Bob was a beloved colleague and friend to many. Many of us worked with him for decades, and his door was always open whether you needed advice on a legal matter, or you just wanted to chat. He was a warm, friendly, funny, kind and compassionate man, and our firm collectively mourns his passing and asks our clients and friends to please keep his family in your thoughts during this unimaginably difficult time.