Featured News - Current News - Archived News - News Categories
Seminar Focused on HR and Legal Issues Facing Employers Scheduled for August 18
Mon, Aug 2nd 2021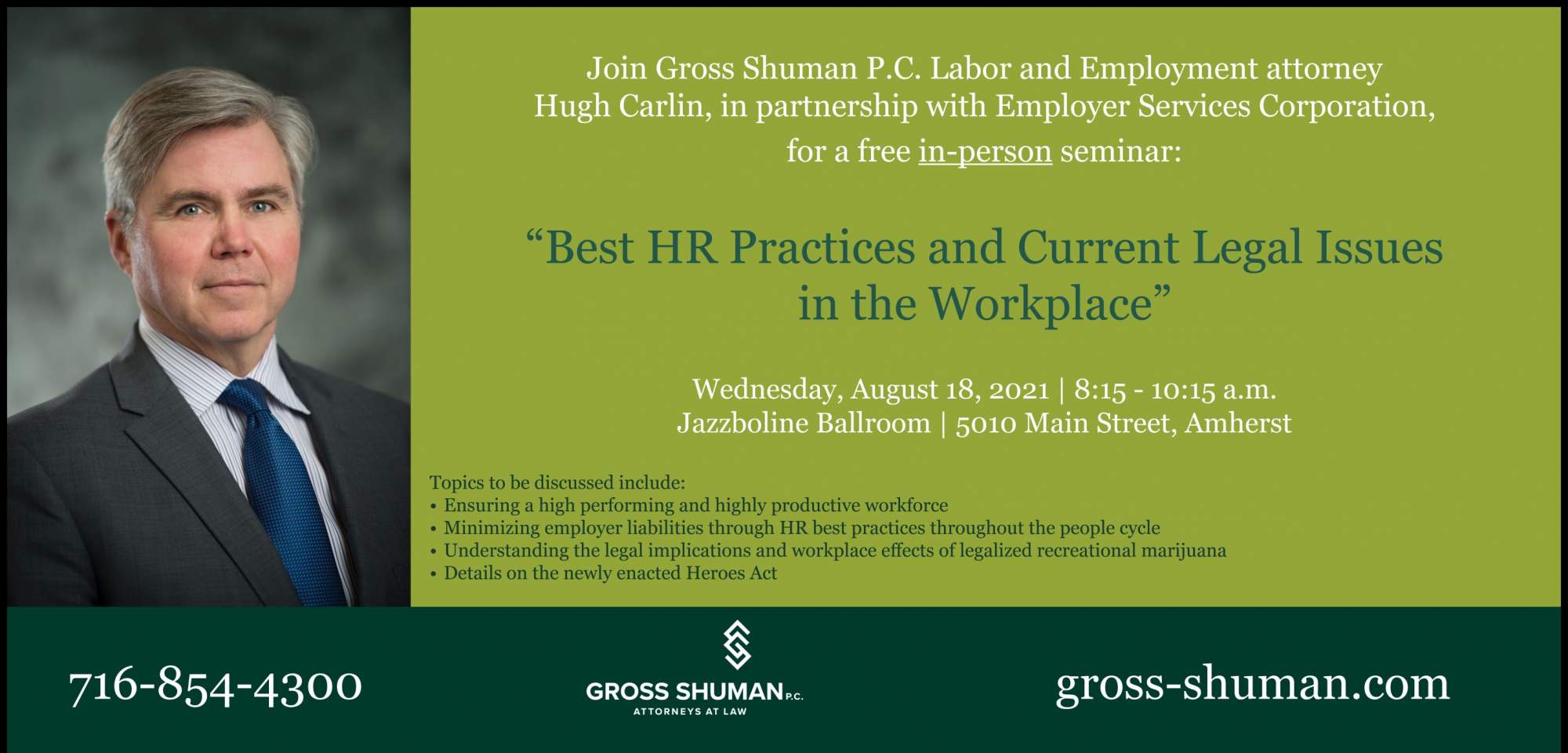 Gross Shuman Labor and Employment attorney Hugh Carlin is partnering with Employer Services Corporation to host a breakfast seminar for employers and business leaders
After 16 months of connecting with clients through out computer screens, we are so excited to return to in-person events.
On August 18, Hugh Carlin, who leads our Labor and Employment practice group, will be participating in an interactive breakfast seminar with leaders from Buffalo-based Employer Services Corporation (ESC) to discuss a variety of topical issues related to best practices for managing employees in the workplace
There is no cost to attend this event and it is open to all.
Topics to be discussed include, ensuring a high performing and highly productive workforce, minimizing employer liabilities through HR best practices, understanding the legal implications and workplace effects of legalized recreational marijuana, and a discussion of the critical details found within the newly enacted Heroes Act.
"Best HR Practices and Current Legal Issues in the Workplace"
When: Wednesday, August 18, 2021 | 8:15 - 10:15 a.m.
Where: Jazzboline Ballroom | 5010 Main Street, Amherst
For more information and to register: https://bit.ly/3ypdo5O