Featured News - Current News - Archived News - News Categories
Gross Shuman Attorney B. Kevin Burke Jr. Discusses Mask Mandates with Business First
Fri, Jul 30th 2021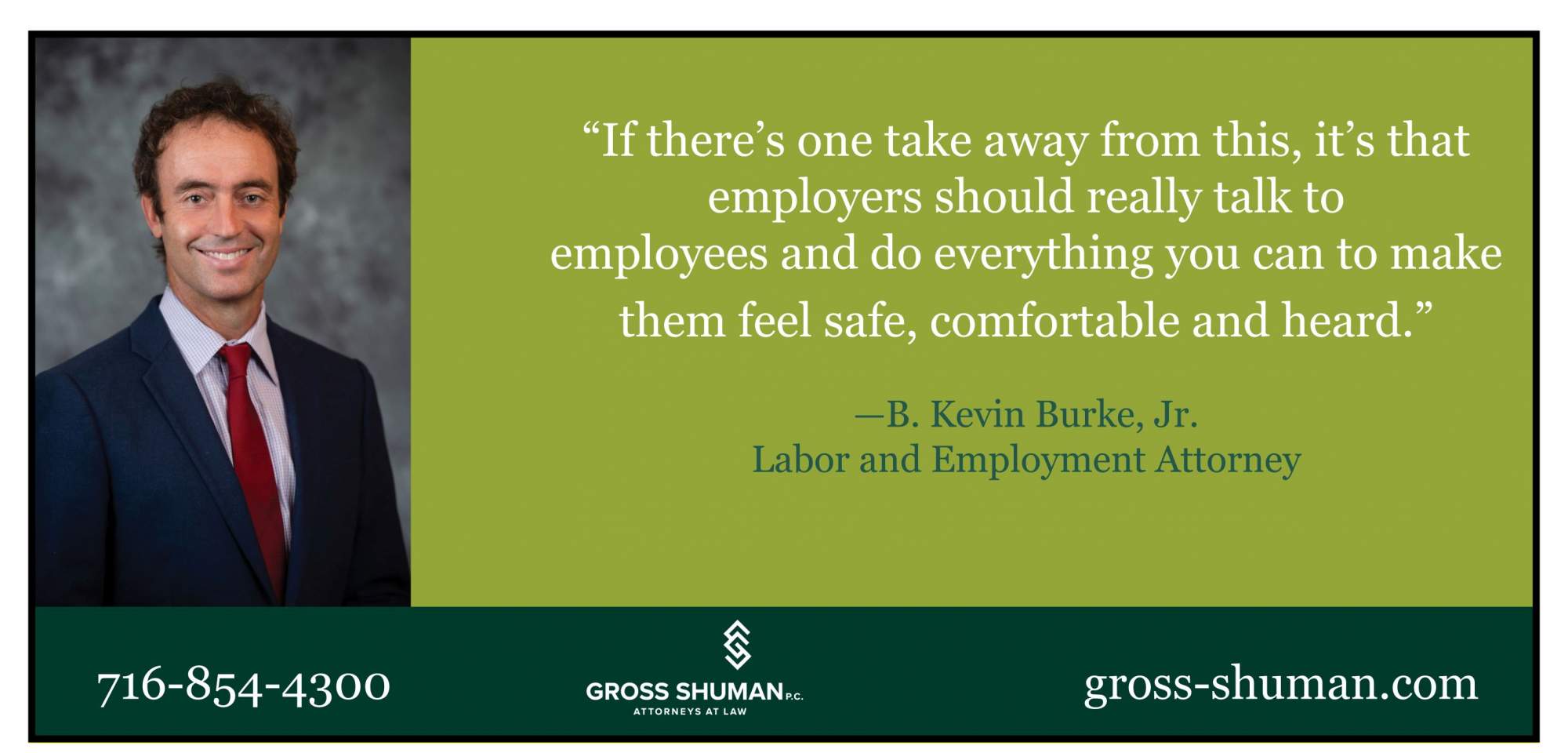 Gross Shuman P.C. Labor and Employment Attorney B. Kevin Burke Jr. was interviewed this week for an article in Buffalo Business First exploring the impact a potential mask mandate could have on employers.
"It's hard enough to get people to come back to work," Burke said in the interview. "At the end of the day, it's a fine balance between protecting your employees and keeping your business open."
Click here to read the article.
Click here to learn more about Gross Shuman's Labor and Employment Practice.
Click here to read an earlier blog Kevin authored outlining the rights of employers when it comes to managing unvaccinated employees.
If you have questions on how these changes may impact your business, Kevin can be reached at 716-854-4300 ext. 292 or [email protected].