Featured News - Current News - Archived News - News Categories
Gov. Cuomo Announces Vaccine Recovery Now Covered Under Paid Leave
Thu, May 27th 2021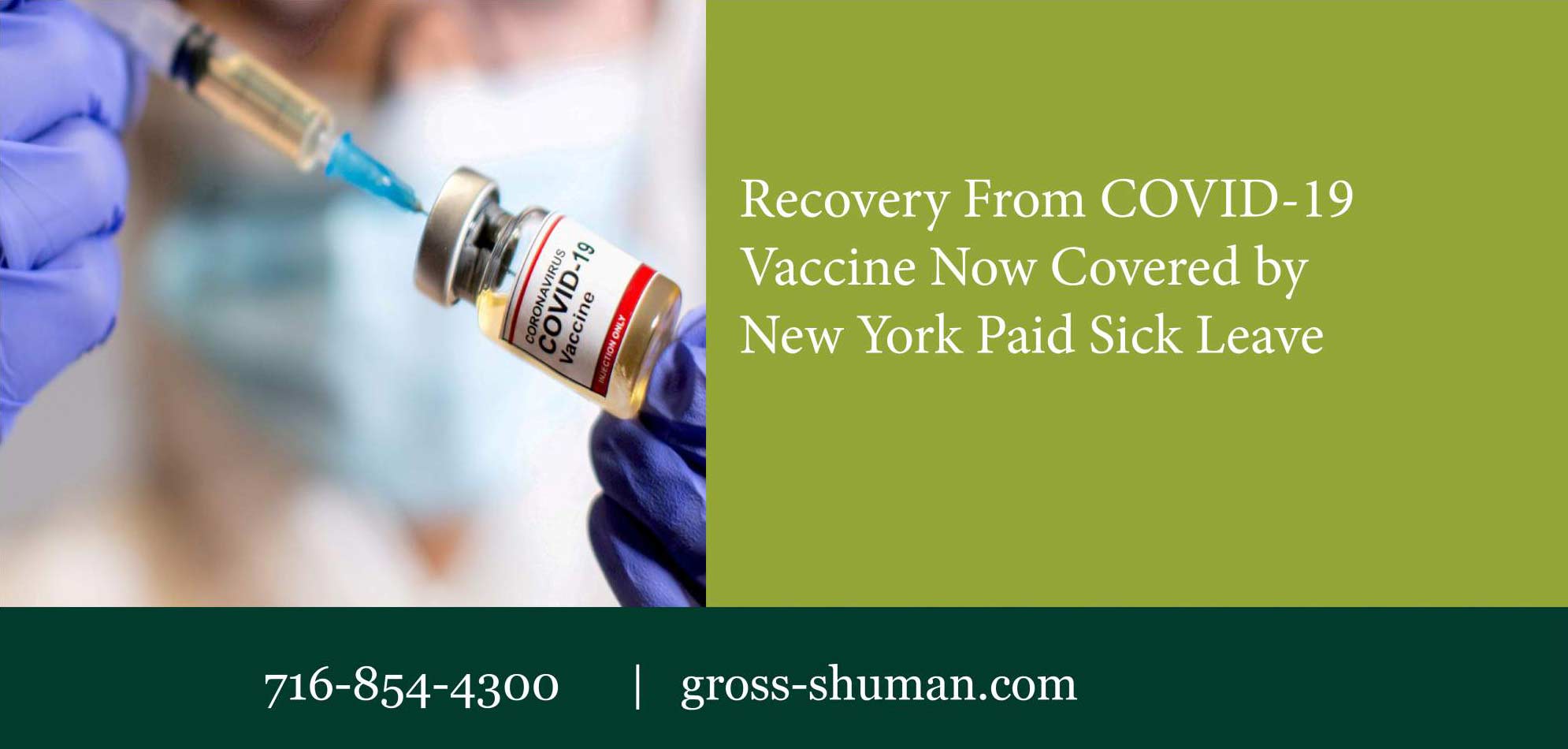 Thursday morning, New York Governor Andrew Cuomo announced new guidance is forthcoming from the New York State Department of Labor (NYSDOL) to update the policies governing paid sick leave for individuals recovering from receiving the COVID-19 vaccine.
The new guidance, aimed at employers, mandates that any recovery period needed by an employee experiencing side effects following the administration of a COVID-19 vaccine, can take paid time off to recover under the New York State's Paid Sick Leave law.
The law, which went into effect in April 2020, requires most employers to provide paid sick leave to employees.
Under the new law, employees began accruing sick leave on September 30, 2020, and were able to begin using leave on January 1, 2021. To learn more about the NYS Paid Leave Sick Law, click here to read our legal blog authored by attorney Kevin Burke.