Featured News - Current News - Archived News - News Categories
IRS Extends Tax Filing Deadline
by John F. Leone
Thu, Mar 18th 2021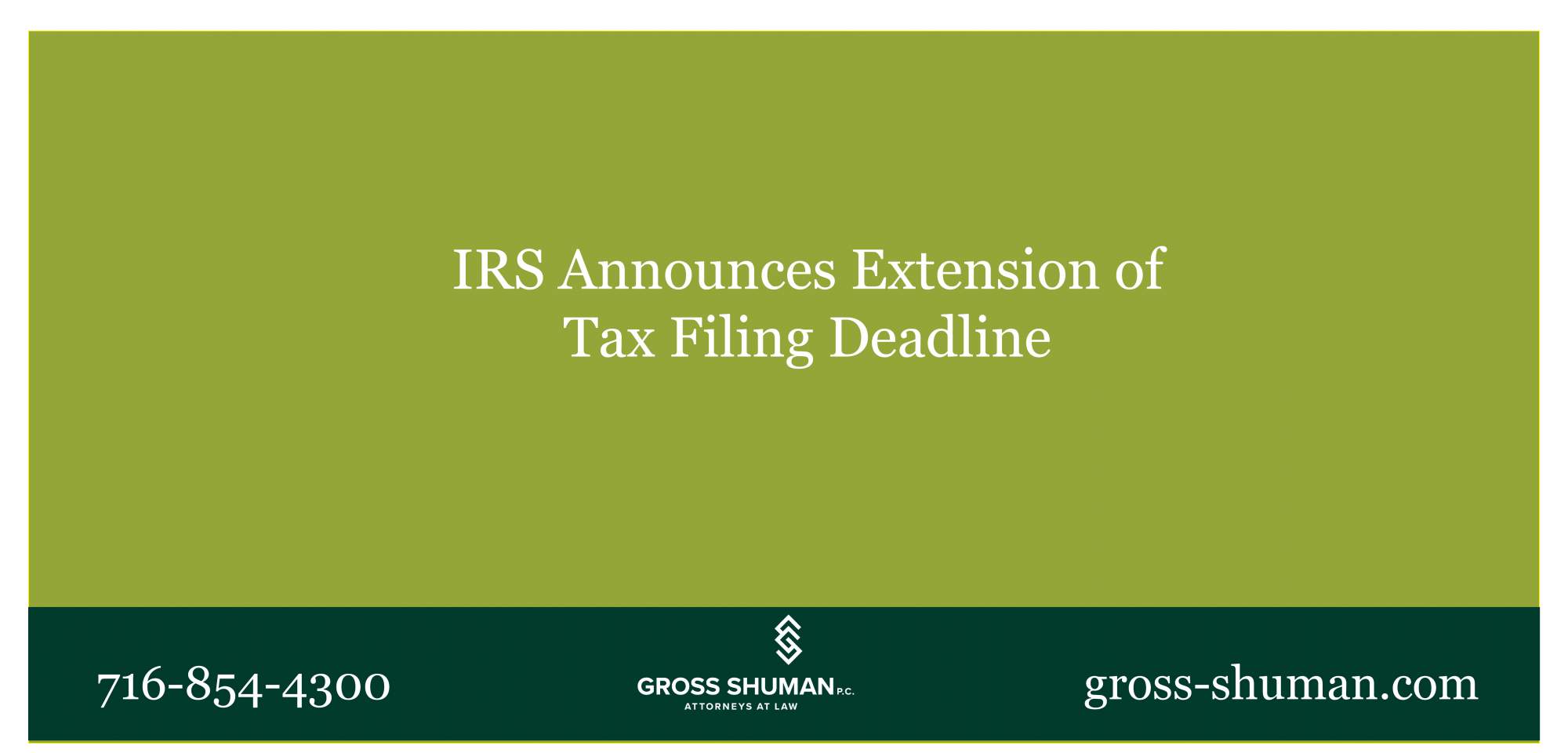 The IRS has extended the filing deadline until May 17, 2021, but their are nuances and rules you'll want to understand and follow to make sure you avoid paying penalties and interest on overdue taxes
On March 17, the United States Treasury Department and Internal Revenue Service announced an extension for taxpayers to file their 2020 Federal Income Tax Returns. The original filing deadline, April 15, 2021, has been extended to May 17, 2021. Taxpayers can take advantage of this extension without incurring any penalties or interest.
"This continues to be a tough time for many people, and the IRS wants to continue to do everything possible to help taxpayers navigate the unusual circumstances related to the pandemic, while also working on important tax administration responsibilities," said IRS Commissioner Chuck Rettig.
In a news release, the IRS urged Americans to still file income tax returns electronically, and as early as possible. According to the IRS, most tax returns filed electronically are processed within 21 days.
By filing electronically, and providing direct deposit information to the IRS, it also positions taxpayers to more quickly receive any federal stimulus payments owed to them.
We advise all of our tax clients to be mindful of the deadlines and, if an extension is needed, a request must be filed using form 4868 by October 15, 2021. Please note: Filing Form 4868 gives taxpayers until October 15 to file their 2020 tax return but doesn't grant an extension of time to pay taxes due.
Taxpayers should pay their federal income tax due by May 17, 2021, to avoid interest and penalties.
It is important to note, this extension does not apply to estimated tax payments due on April 15, 2021. Those payments, typically made by income earners whose wages are not subject to income tax withholdings, are still due on April 15.
This extension applies only to federal income tax returns. As of today, New York State income taxes are still due by April 15, 2021. If you need an extension to file your New York State tax returns, you can request an extension by clicking here.
For more information on filing your federal taxes, visit www.irs.gov.
Attorney John F. Leone has practiced for more than 25 years with a focus on helping people with their retirement plans, wills, estate planning, and estate and trust administration. He can be reached at Gross Shuman, P.C. by calling 716-854-4300 ext. 243 or [email protected].