Featured News - Current News - Archived News - News Categories
A Look Back at 2020 Through the Lens of Our Legal Blog
by Matt Chandler
Thu, Dec 31st 2020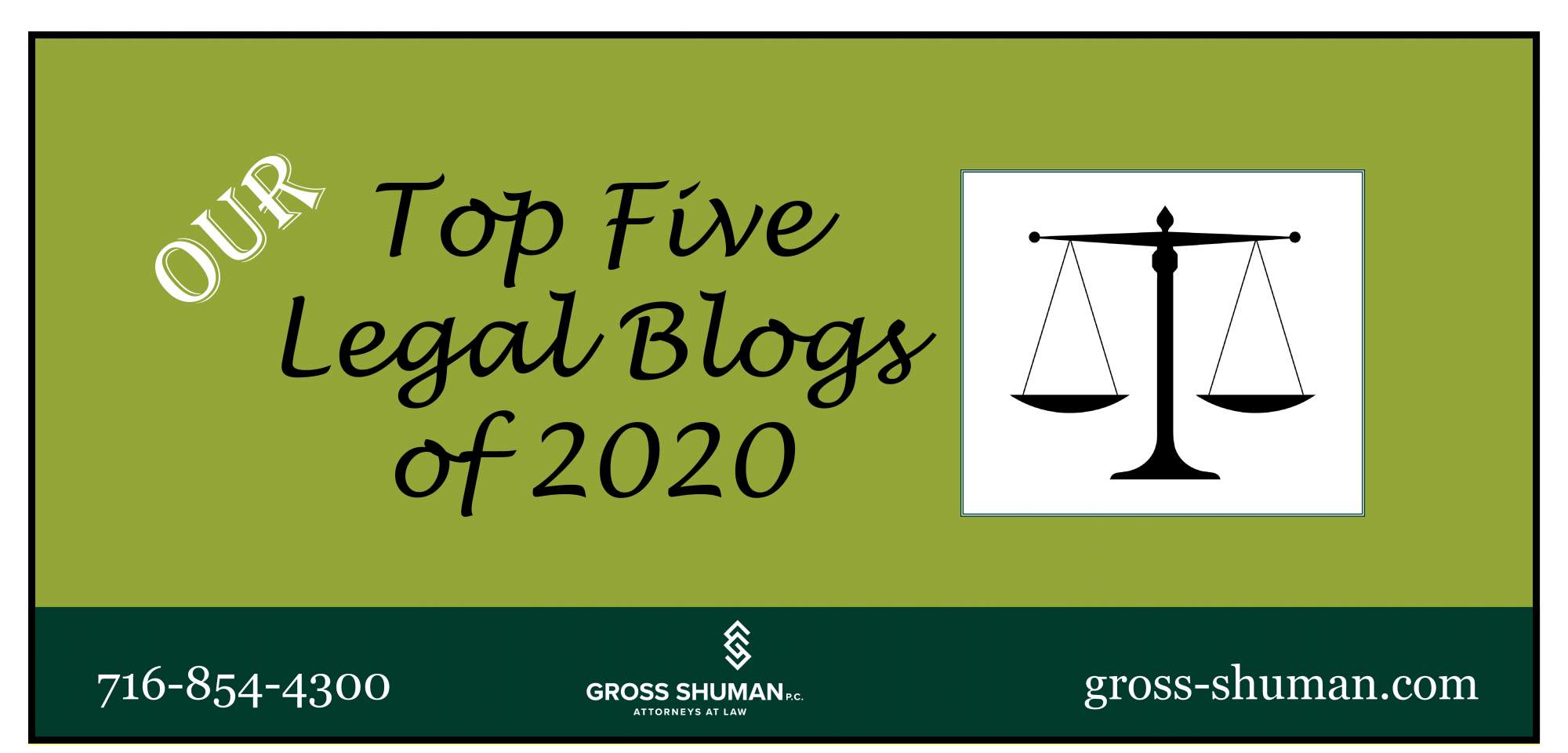 As the year comes to a close, it feels fitting to use this space to reflect back on the most read legal blogs our attorneys wrote in 2020. The topics varied widely, the authors differed, but each resonated with our readers. These five blogs led the way in views, shares and social media traffic. If you missed them the first time around, enjoy. And, if you recognize one you read in its first run, pass it along to share with others who might benefit.
Thank you to our clients, social media followers, and everyone who has been a part of our firm's success in 2020. We look forward to continuing to help business owners, individuals and families with their legal needs in the New Year and beyond.
#5 Remembering the Rights of Remote Employees
Six months into the pandemic, millions of Americans had transitioned to working from home. Our Labor and Employment attorney, B. Kevin Burke Jr., offered sound advice to business owners who might be new to navigating remote employees.
Click here to read.
#4 Gov. Cuomo's New Seatbelt Law
Back in August, attorney Sarah Rera tackled a new law mandating all passengers 16 and older to wear a seat belt while riding in the back seat of a car. Sarah, a personal injury attorney with Gross Shuman, explored what impact such a change might have on future personal injury claims for unbelted passengers.
Click here to read.
#3 Logjam in IRS Mailrooms
Any mention of the Internal Revenue Service in a headline will spark anxiety in the hearts of many, and clicks on the blog. Such was the case when attorney John Leone penned a blog in September to share important news about a backlog in the IRS mailrooms. You might have mailed your payment, the IRS just didn't have the workforce to open your correspondence. Mr. Leone shared what that meant for taxpayers in this important blog.
Click here to read.
#2 Employers Beware of the Salary Trap
Attorney Katherine Liebner took readers inside the often-debated topic of employees discussing compensation. It is often frowned upon by employers, and in some cases outlawed, but is that legal? Ms. Liebner explored the question from all angles in this informative blog that was a must read for employers (and employees).
Click here to read.
#1 The Bills Mafia!
No surprise here, our most read blog of 2020 involved our hometown Buffalo Bills. Attorney Les Greenbaum has been focused on intellectual property law for decades, and his insights into the attempt by the Buffalo Bills the trademark "Bills Mafia" as a means to sell merchandise was well-received. Les did a deep dive into the history of the Bills Mafia movement, including a competing trademark application. The result was our most popular blog of 2020.
Click here to read.
Thank you again to everyone who read and shared our legal blogs. We look forward to using the platform even more in 2021 as a way to keep you up to speed on the latest legal happenings