Featured News - Current News - Archived News - News Categories
Business Owners Beware: Failure to Comply with Updated COVID-19 Regulations Can Be Costly
Thu, Nov 19th 2020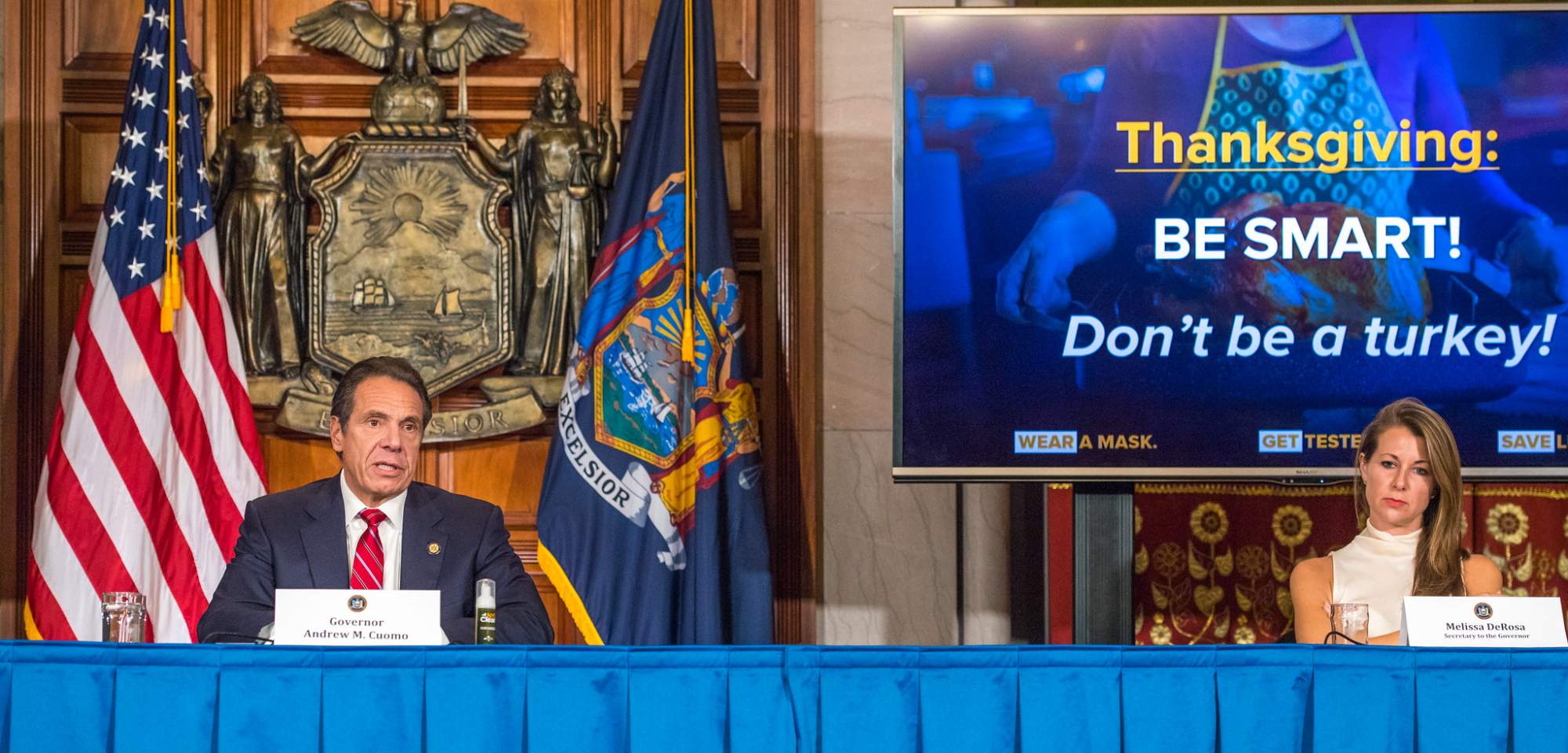 The COVID-19 rules just got tougher for business owners, but compliance is key to avoiding harsh penalties
At Gross Shuman PC, our attorneys represent business of all shapes and sizes across virtually every major industry. From retail to restaurants, medical to manufacturing, our clients employ tens of thousands of Western New Yorkers, and their businesses play a vital role in our economy.
It didn't take long following Gov. Cuomo's announcement that much of our region was being designated "orange" for our phones to start ringing and our inboxes to fill up. The primary concern people have, is wondering how this will impact the day-to-day operations of their business.
That is a question for which the answer varies widely from business to business. How a manufacturing plant will be impacted is going to be unique in some aspects from how a restaurant, grocery story or retail store is going to be impacted. One thing is for certain, and it is the point of emphasis here: the rules will be enforced, and the consequences for violators will be costly.
To see this firsthand, look back at the report issued by the Erie County Comptroller in October. The report cited 277 instances where Erie County businesses were ticketed for COVID-19 violations and nine restaurants were forced to close their doors. Business owners were levied fines ranging from $100 to $800. Those numbers may not seem outrageous, but if you are a small business owner already struggling with a drop in business during the pandemic, an $800 fine can make a dent.
Add to that, the threat of the government doing a spot inspection and shutting your business down, and you can see why we advise our clients to follow the guidelines to the letter. There are many differing opinions on the approach New York State is taking to combat COVID-19, but differing views don't matter when the state comes knocking. That's why we advise a few general rules for businesses during this time:
Make sure you and every member of your management team has a copy of the current guidelines and understands them
Ensure your employees are all trained in the proper procedures (one restaurant was shut down for a single employee not wearing a mask)
Don't bend to customer pressure. Allowing a customer to consume a drink while they wait for their takeout order, for example, is a violation. If they ask an employee to act outside of the rules, politely decline.
Be vigilant. As a business owner, you can be held responsible for what happens on your property. That means customers who fail to socially distance or employees who break a rule can both come back to land on your shoulders.
The bottom line is this: Protect yourself, your business, your employees and your customers. It is challenging enough for businesses to thrive during the pandemic, don't get tripped up over a violation of the ever-changing rules.
As always, if you have any questions or concerns, our team of attorneys are here to work with you. Call 716.854.4300 or visit www.gross-shuman.com