Featured News - Current News - Archived News - News Categories
Dave Elibol Interviewed for Business First Series on Managing Law Firms During COVID-19
Thu, Nov 12th 2020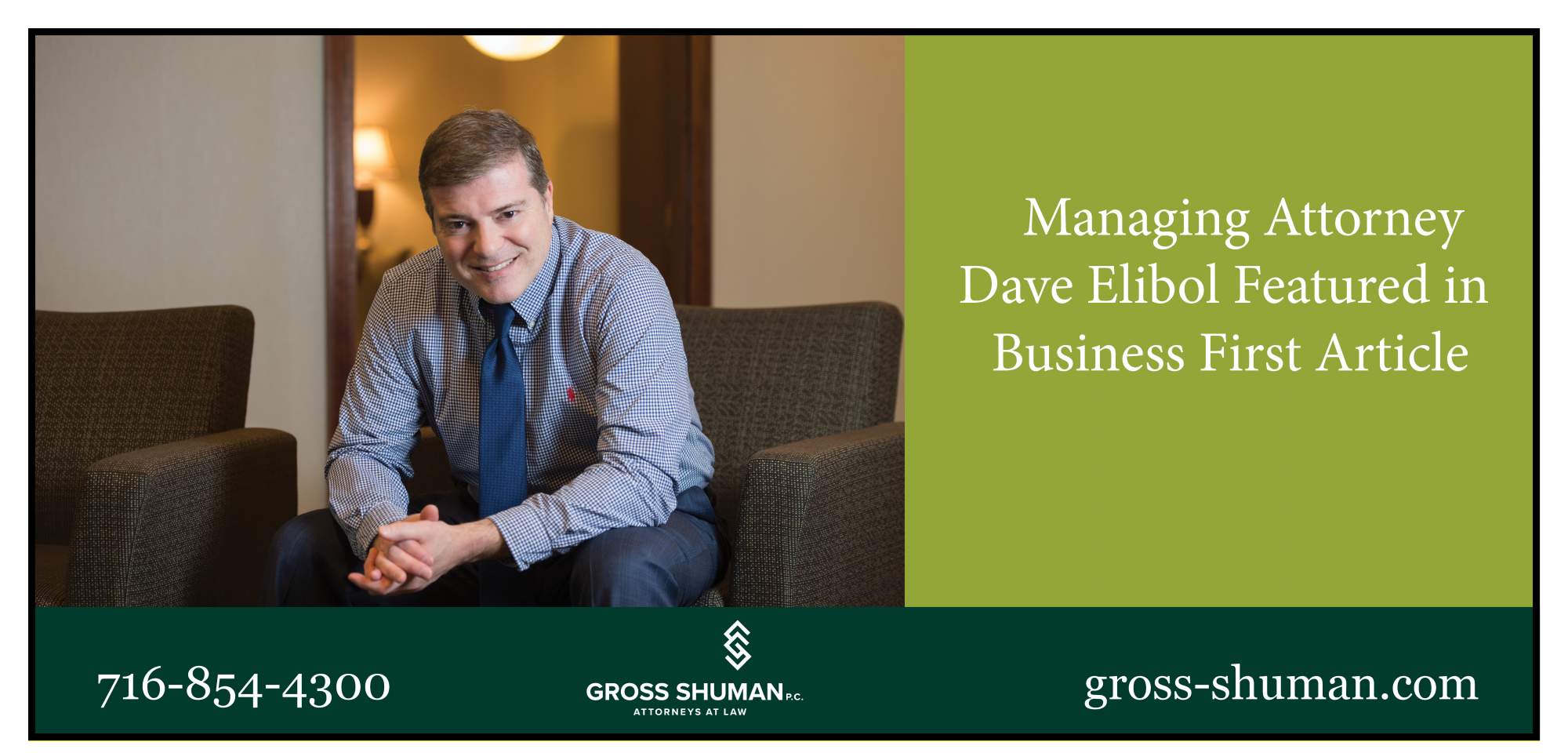 "We had a strategic plan in place prior to the pandemic and we've continued to stay on course with that plan."
Gross Shuman PC Managing Attorney Dave Elibol was interviewed recently by Business First for a series exploring how law firm leaders have managed their operations in the midst of the COVID-19 global pandemic.
Dave offered his insights into what areas have remained steady, how employee input has guided the decision-making process, and what he thinks the future holds as businesses look ahead to 2021.
"What the pandemic did do is force us to look at our staffing needs, our overhead, expenses, luxuries, necessities and things along those lines, but we've continued to grow and it hasn't derailed us," he told Business First reporter Patrick Connelly.
Click here for the complete interview.