Featured News - Current News - Archived News - News Categories
Jonathan Schechter Featured in Buffalo News Article "Pandemic Lessons"
Tue, Nov 10th 2020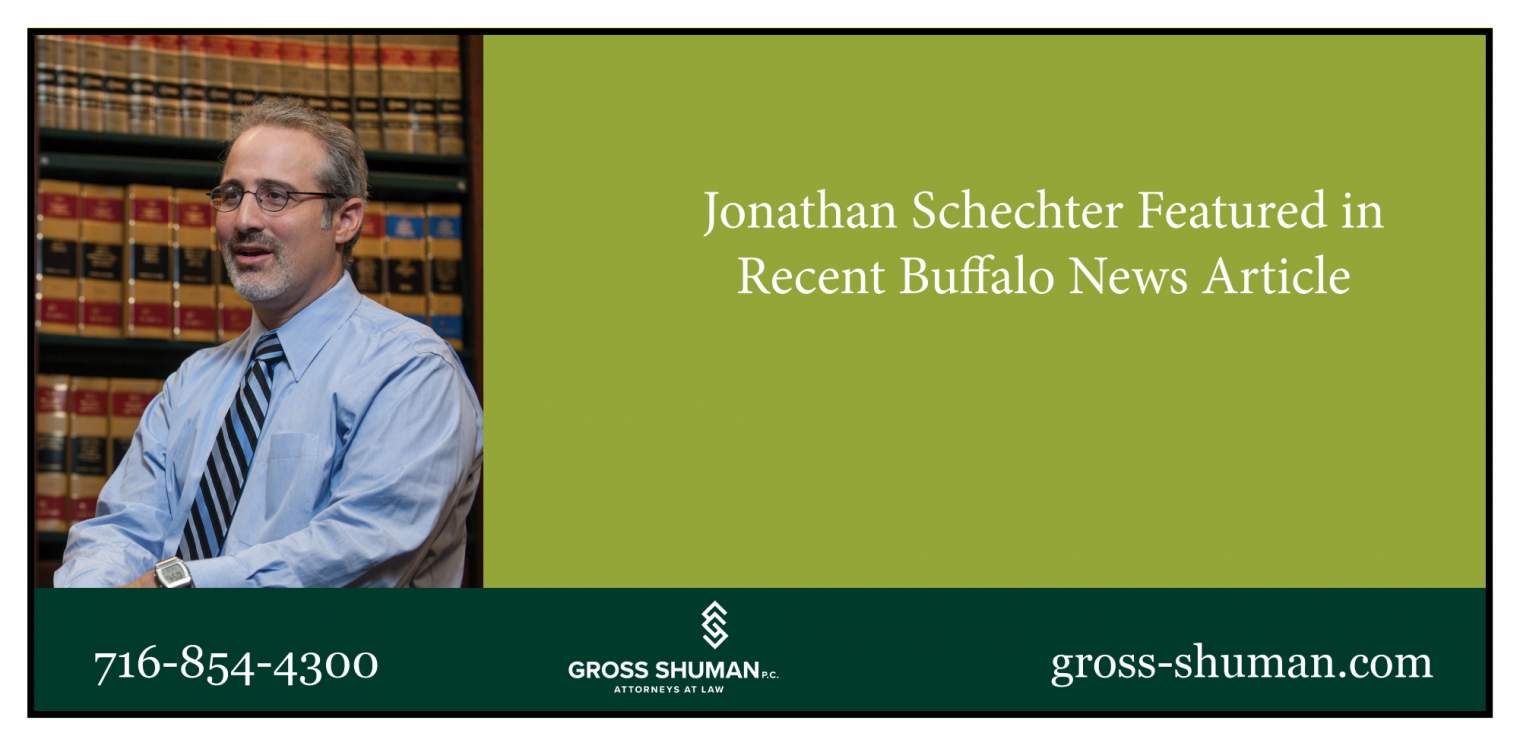 In an interview with The News, Schechter pointed out the U.S. Supreme Court has reinforced political officials' broad latitude in determining public health policy during the pandemic.
Gross Shuman P.C. Attorney Jonathan Schechter was interviewed for a Buffalo News article exploring lessons learned from the COVID-19 pandemic.
Mr. Schechter has a background in education law and currently represents Niagara Charter School, among his clients. He spoke with the News about the polarizing debate over policies mandating masks in schools.
"Requiring masks in schools can be considered "a function of public health and safety," Schechter said. "(A) school's position is going to be, 'Look, constitutionally, we have an obligation to make sure our students, our faculty and everybody is safe. So because everybody has to be safe, that is our legal grounds for forcing you to do this,' " he told the News.
Click here for the complete article.