Featured News - Current News - Archived News - News Categories
Rera Re-Elected to Leadership Role with Desmond Inn of Court
Wed, Sep 2nd 2020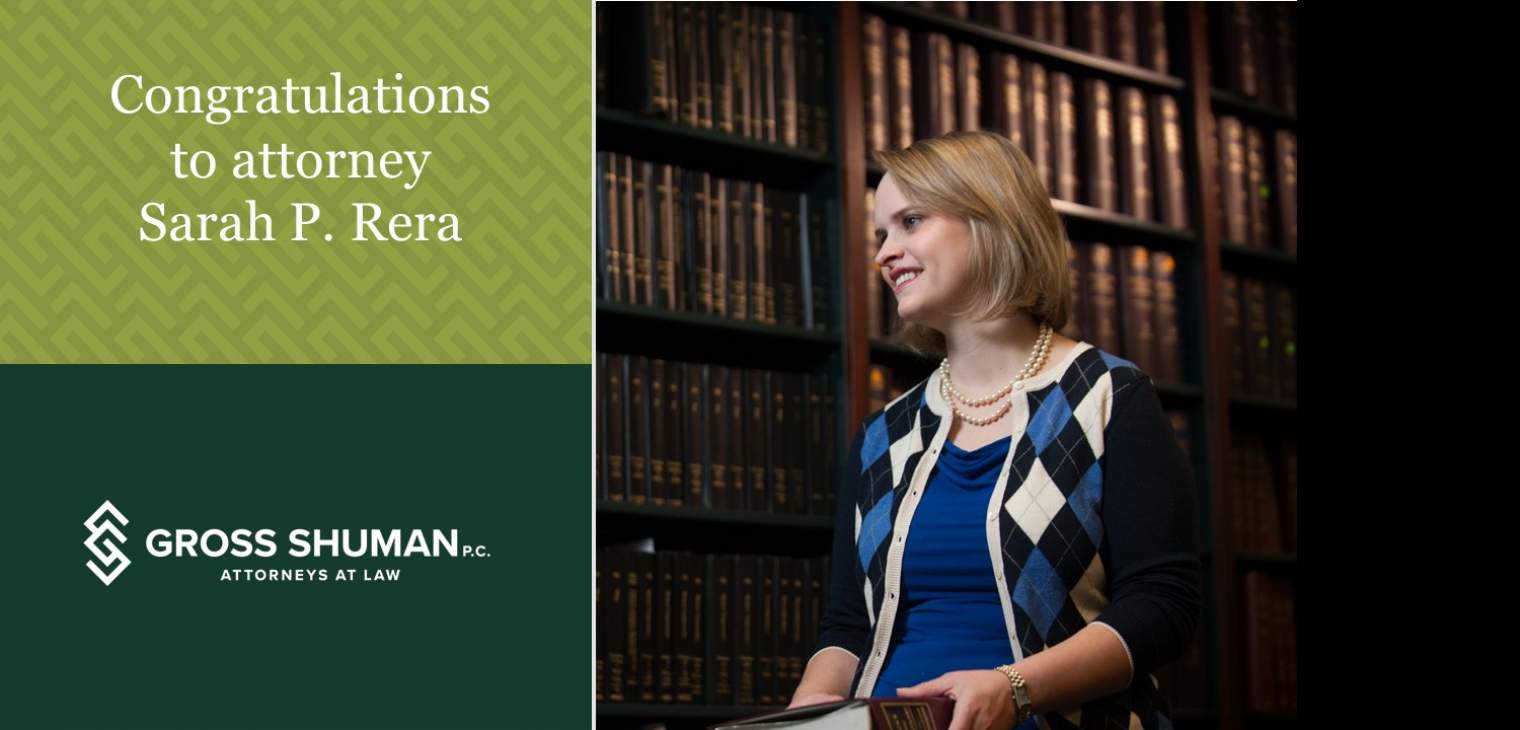 Attorney Sarah P. Rera was recently re-elected to continue to serve as the Education Director for the Charles S. Desmond American Inn of Court.
Sarah has served on the board of directors for the Desmond Inn of Court since 2018.
The Desmond Inn of Court is an association of lawyers, judges, and other legal professionals who meet regularly to advance the legal profession in various ways, including: building professional relationships; discussing issues and concerns related to the current legal climate; networking to share their knowledge, experience and passion for the law; providing mentoring opportunities; and to advance the integrity, ethics, and civility of the legal profession.
At Gross Shuman, Sarah is a litigation attorney who focuses her practice in the areas of personal injury and business litigation. She has served as trial counsel in multiple complex business disputes and personal injury claims in New York State Supreme Court, receiving numerous successful verdicts for her clients. She is also an experienced appellate practitioner and has appeared before the Appellate Division and the New York Court of Appeals, the highest Court in New York.